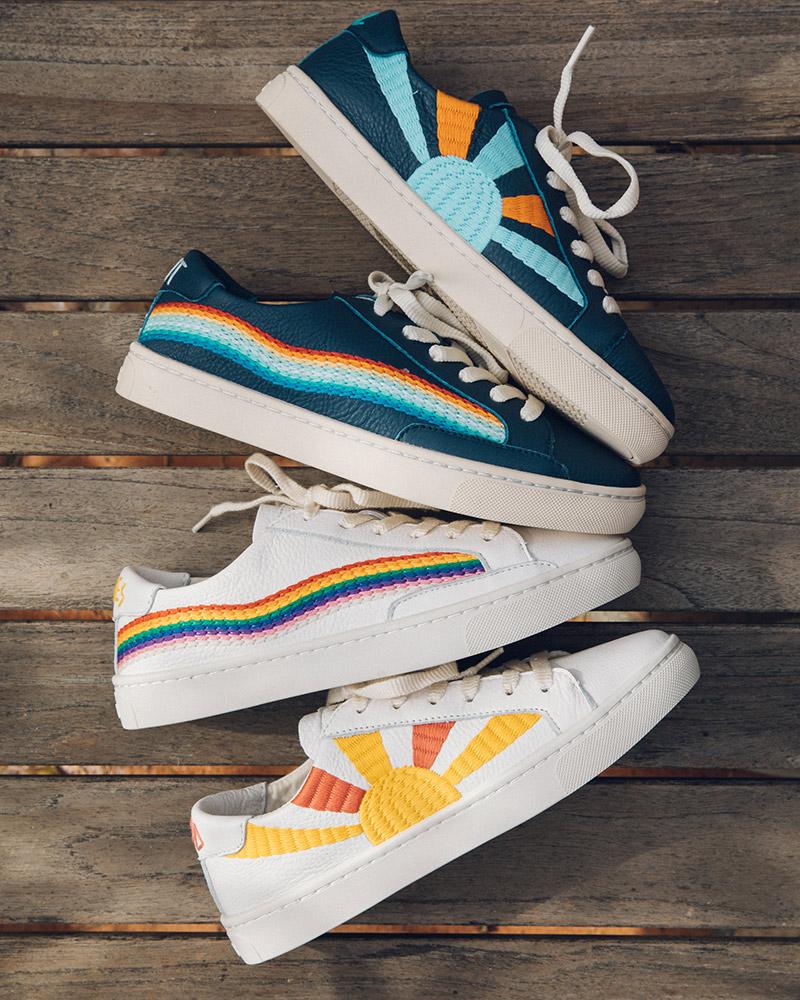 Rainbow Wave Sneaker
Upper: Soft Tumbled Leather
Rubber Bottom: 1 in / 23 mm
Good Vibes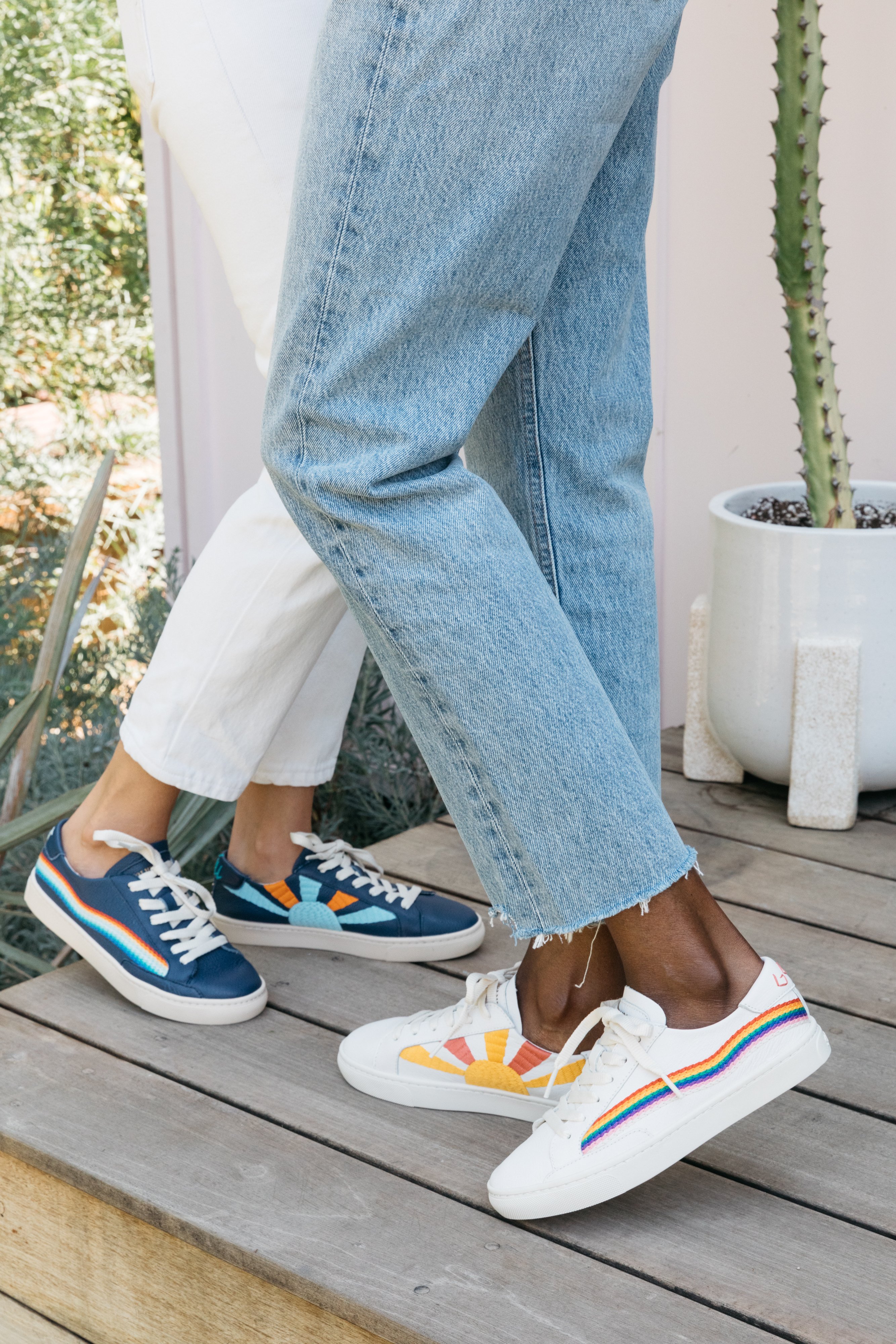 We asked Marie Sophie Lockhart, a Parisian-born and Hawaii-based embroidery artist, to apply her inventive and expressive designs to some of our most popular silhouettes.  A rainbow lends an out-of-this-world touch to our leather sneakers (they're doodles Marie Sophie stole from her sketchbook and applied to this pair). Bonus: "Good Vibes" is embroidered across the back.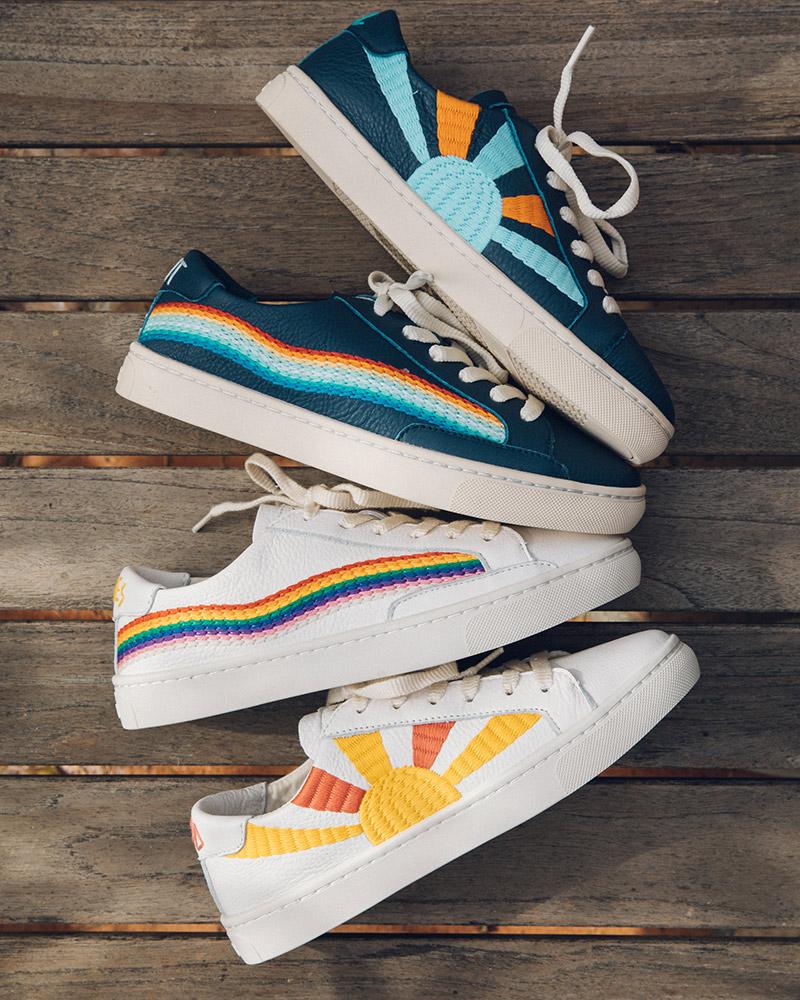 "Love my rainbow kicks! They truly make people smile wherever I go."
- Amy G.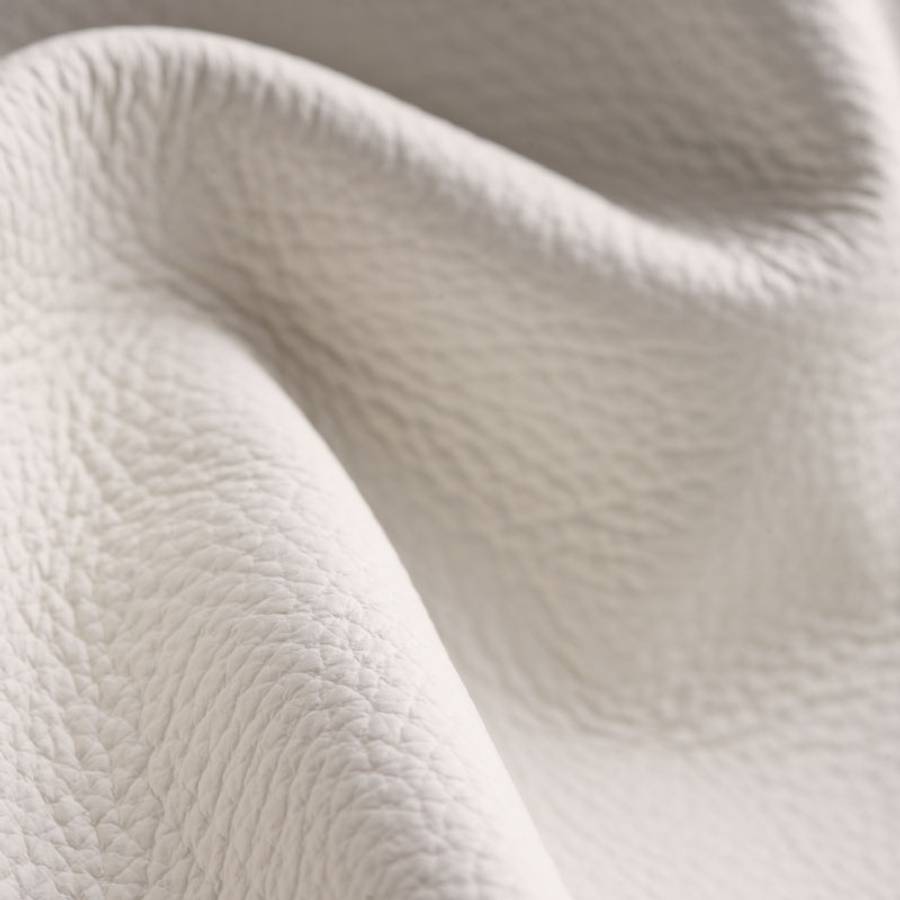 Responsibly Sourced Leather
75% of our leather is chrome-free and/or certified by the Leather Working Group. LWG rated tanneries promote sustainable leather tanning processes like reducing energy and water consumption.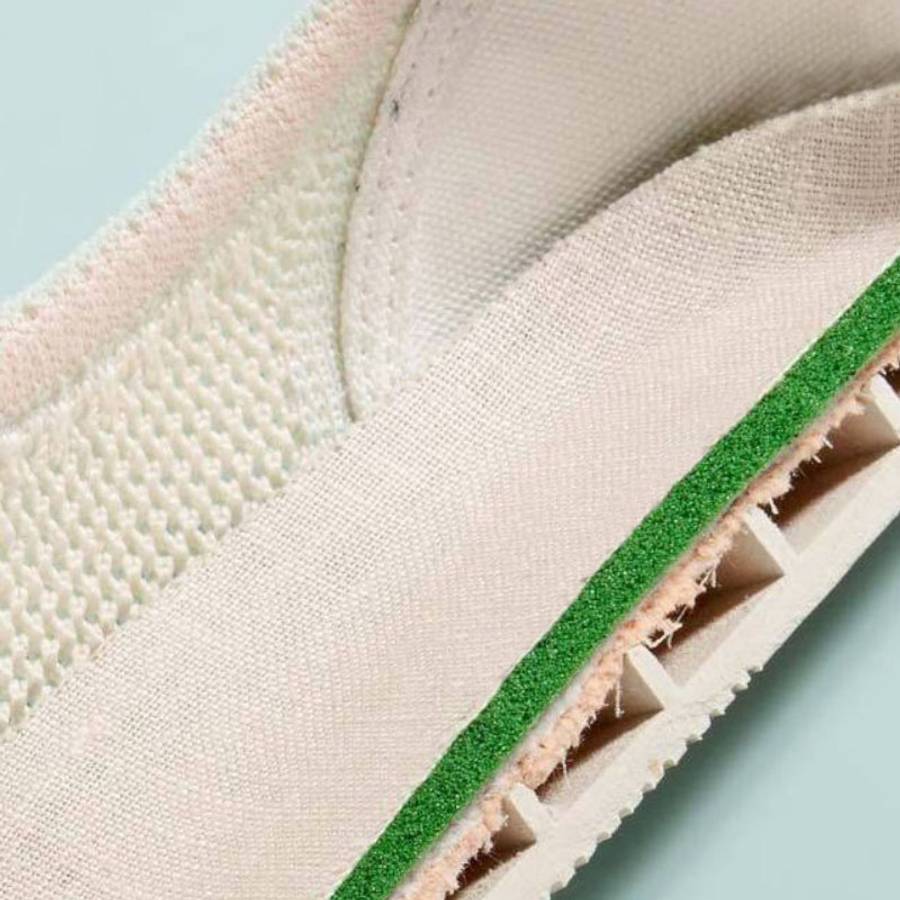 Thread Lighter with Ortholite®
Ortholite® provides long term cushioning, moisture reduction, and high breathability. Each eco-friendly insole has open-cell foam technology and is made with bio-oil content sourced from castor beans.
You Wear It Best
@collagevintage
Sign Up For Email
Get first dibs on new styles, travel diaries, and magical updates right in your inbox.
Welcome back
Log in to view your rewards balance, shop early access and more.